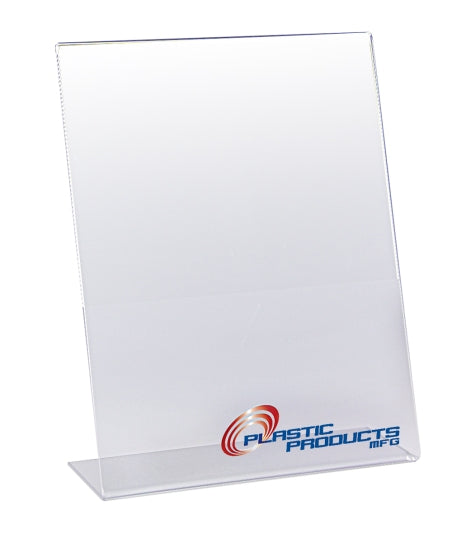 Is Your Business Visually Profitable?
Instantly create a visually attractive business with the right strategy.
Every business must adapt to changes…and more and more companies are discovering the positive impact promotional displays have on revenue as the spotlight for timely, promotional programs.  As new buying incentives are unveiled, the focus on your products and services gets sharper and brighter…enhancing growth and boosting revenue.  Our innovations as an industry leader in acrylic promotional displays help your business become even more visually attractive and raise your brand awareness.  No matter what industry your business is in, these helpful tips apply!
Attract Your Customers
Create an attractive product display…draw your customers to want more information about your services/products.
Be innovative with design…create an eye catching design for your picture frame, pamphlet holder, sign holder, business card display, flyer holder, donation box, comment box, table/countertop sign holder, and any display stand.
Promote slow moving Items/services with motivational sales announcements.  Special offers and discounts always attract customers because they're given an opportunity to save money.  You can move that slow-selling stock just by showing customers their purchasing advantages and giving them a feeling of empowerment.
Placement is important!  Be sure you place your promotional displays where they're easily visible and eye catching in order to get the full effect.
POP displays like pamphlet holders, sign holders, poster holders, and brochure holders are a cost effective way to help your business be instantly more attractive to prospective customers.  Follow these tips and create a "to do" list detailing your company goals and how to use promotional displays to your full advantage.  If you effectively set up your business with visually appealing display stands, you'll pull in new sales, generate traffic, and add valuable leads.