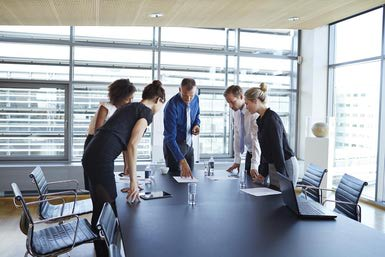 Increase Sales, Image, and Brand Awareness in Glass Green and Thicker Premium Sign Holders and Poster Holders
Ahhh, the Holidays. On a personal level, it's the time when many pause to count their blessings and spend quality time with family and friends. Professionally, business owners and managers count on the holidays to either make or break annual profit margins, for better or worse. It's also time to assess 2014 and make a marketing plan for 2015 that delivers results. That's where POP Displays in Glass Green and Thicker Premium Material make a difference…and Plastic Products Mfg (PPM) can help provide what you need.
Thicker Premium Sign Holders are a budget-friendly way to get the word out, whether promoting 2-for-1 Margaritas, a rental car upgrade, or special bank promotion. You can measure the success of individual campaigns and do your own cost-benefit analysis. Thicker Premium Material Sign Holders will help you get that profitable edge at the same low price as inferior competitive models. PPM's innovation in plastic Sign Holder characteristics makes the crystal clarity and thick .098 gauge premium material the very best quality available, ensuring a strong ROI. Top-loading Display Stands, double-sided Sign Display Holders, and Table Tents in Thicker Premium Material boost customer awareness at the right point: when and where purchasing decisions are made. Seize that opportunity to build per-guest spending and brand recognition for repeat business.
Want to catch more eyes and stop foot traffic? The allure of Glass Green Sign Holders and Poster Holders captures that magnetism. Glass Green not only adds refined aesthetic appeal in high-end applications, it also presents more strategic options in POP Displays. Go beyond countertops with Glass Green Wall Mount Poster Holders in several vertical and horizontal size configurations. This style loads from the top and side for added convenience, a real plus on busy days.
You can also take promotions to great new heights with Glass Green Poster Displays…literally! Ceiling Mount Poster Displays in Glass Green get noticed from great distances and present a striking image at the same time. With Glass Green Ceiling Mount Poster Displays, sales are truly looking up!
A wide range of sizes helps make Glass Green Wall Certificate Holders a real draw. In addition to a classy, sophisticated look, this particular Glass Green Poster Holderis also versatile and ideal for placement in prominent high-visibility locations. Your message and branding reach directly to customer eyes and deliver incentive to act.
Glass Green Poster Holders and Sign Holders really add to the festive décor this time of year. And Thicker Premium Material gives you a solid POP Display option that enhances retail environments, physicians' offices, resorts, office centers, and an infinite array of possibilities. Plus, they all serve as attention-getters beyond sales campaigns. Need to identify specific departments within a large corporate facility? Trying to give customers visual guides in a big box store? What about identifiers in trade shows, special events, and fundraisers? Thicker Premium Material and Glass Green Sign Holders and Poster Holders make it happen. They will enhance your final year-end push…and deliver extremely positive results to get 2015 off to a flying start. Take a closer look at www.plasticproductsmfg.com and contact a representative if you have any questions or would like to discuss customization options with your order. We can incorporate your logo, graphics, and text and share a few ideas of our own if you'd like!