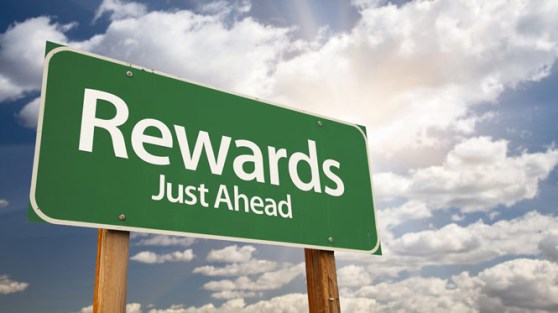 How to make Loyalty Rewards Programs even better in a New Economy
For businesses and customers alike, Loyalty Rewards programs are a real win-win.  Businesses build revenue, repeat purchases, and a happy, healthy customer base.  Customers get real, tangible savings from businesses they prefer…and those extra incentives really are rewarding!
Offering a Loyalty/Rewards Program for your operation can be a beneficial, measurable way to maintain and nurture ongoing customer relationships.  You can use it to attract new customers and build your brand.  The question is: how do you get the word out and make it noticeable in today's advertising bombardment?  TV, social media, a zillion apps, even NBA uniforms… consumer eyes are flooded with more advertising than the brain can absorb.
Here's a solution.  You can draw attention and make it more of an interactive experience with Acrylic Tablet Holders.  Each one can serve as a functional Point-of-Purchase (POP) centerpiece ideal for countertops, slat-wall displays, and desktops.  Tablet Holders deliver a modern, attractive look in free standing floor units, or customized for kiosks.  The common denominator?  Each option brings customers closer to your most up-to-date offers and those valuable rewards…like a magnet! 
SpotOn is a prime example…a straightforward digital marketing company that develops winning Loyalty Rewards Programs that get results.  SpotOn's forward thinking includes Acrylic Tablet Holders from Plastic Products Mfg (PPM).  It's one approach they use to, in their own words, "empower conversations for some of our smartest merchants."  SpotOn has an impressive list of clients to back it up: Anytime Fitness, Chick-Fil-A, ExxonMobil, and Planet Smoothie…each with its own devoted clientele who definitely responds to Rewards and POP Tablet Stands.
So where do you want to take your Rewards Program?  It can be something as simple as a BOGO offer, buy 5 and get a 6th free, or a $5 discount off the next purchase.  Don't forget Gift Card offers…they've become a real profit booster in recent years. Why not use gift card display? You can push gift card promotions by using a combination Sign Holder with Gift Card Holder to attract attention. And in today's connected world of business, Acrylic Tablet Stands and a SpotOn approach can't hurt either!