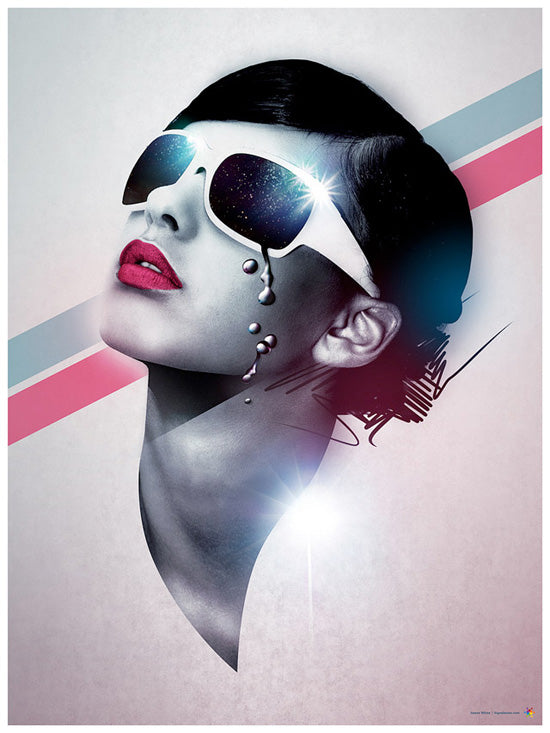 How to Design an Eye-Catching Poster
Trying to stand out in a visually crowded world can be tricky, especially when the goal is to inspire a call-to-action. The solution just might be in an effective poster campaign, from the design to the Poster Holder that displays it.
Of course, advertising with posters is hardly a new concept. But it remains a tried-and-true method that gets undeniable results. It's a fact that's not lost on college campuses or at car dealerships where auto sales are resurgent, especially in the Truck/SUV market. So what's the secret to success?
It all starts with design, and thanks to the wonders of Photoshop, you have more options than ever in texture, color, backlighting, and background patterns. This is where capturing images can be deployed in an endless, imaginative array of combinations…as simple or complex as you like. If you have a graphic designer or artist involved with your campaign, great. If you want to explore Photoshop possibilities on your own, we suggest a look-up of vector patterns and background designs.
Next comes the display and that's where PPM Poster Holders enter the picture. After all, the most visually stunning poster of all time is no good without the proper support. Most sizes fit Style WW Wall Certificate Holders. This unique Poster Holder style delivers great visibility ideal for brand recognition and drawing attention in a positive light. It's very popular, due in part to its ease of mounting out of the box with brackets included.
If the budget's a little tight, don't disregard poster campaigns altogether. You can't build awareness OR profits if you don't show your stuff. Vinyl Poster Holders can accomplish the mission in most affordable fashion. Style VW, for example, is made of a rigid vinyl and comes with a variety of mounting alternatives. Add the fact that the material is practically indestructible and you've discovered a worthy investment for the dollar!
One of the most versatile Poster Holders in stock also offers far-reaching visibility. Style WC is a Ceiling Mount Poster Display that's geared perfectly for retail operations and businesses with extensive floor space. Why? Customer eyes tend to gravitate upward when navigating large stores. Think "big box" stores in this regard, or where you look to find certain products in a particular aisle. If you want to provide an effective visual display to a larger audience all at once, definitely consider a Ceiling Mount Poster Display. It hangs easily with an S hook and chain. If the ceiling's not a practical spot, that's where the versatility comes in because Style WC can also mount easily to walls.
Feeling inspired? The best combination takes your stellar graphic design and displays it with an eye-catching Poster Holder from PPM. Explore the possibilities!