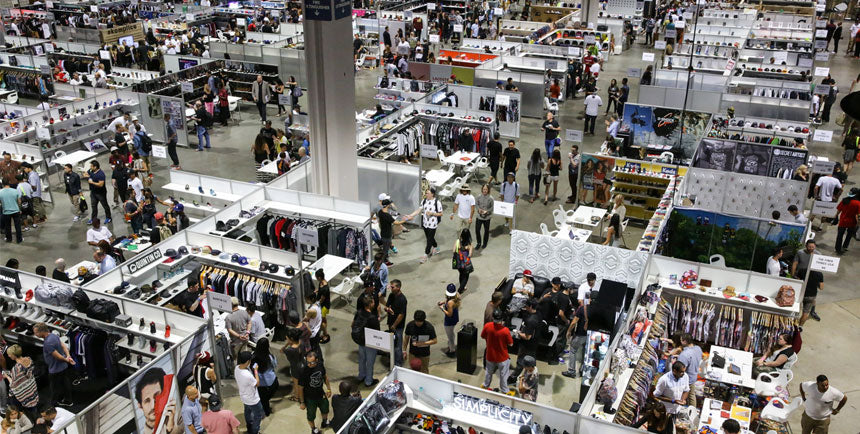 How to Create a Successful Trade Show Booth with Essential Signage Displays
A new year means new opportunities. And while you're making plans to boost profit margins, chances are you already have a solid Trade Show schedule lined up for 2015. Circle those dates because they represent prime opportunities to earn a lot of money in a short amount of time. After all, where else can you find such a huge concentration of qualified buyers and prospective partners in one place at the same time? You simply can't deny the potential of trade shows…the smart business move is to seize the chance!
The trick to a successful Trade Show booth is standing out in the crowd. You might use social media to drive traffic your way, but it is strong face-to-face skills that keep the crowds gathered at your booth. A successful booth layout should offer visual aids including Sign Holders and Brochure Holders to showcase your latest, hottest innovations and products…a complement to your pitch.
Since you've already invested in attractive print material highlighting your top releases, it only makes sense to give them the proper spotlight. With the right Countertop Brochure Holdersleading your POP Display campaign, it's like having additional sales help in the booth! Acrylic characteristics also lend themselves well to trade show environments. PPM Sign Holders and Brochure Holders have the aesthetic appeal of fine glass but stronger visual acuity and significantly tougher break resistance. They're the ideal POP Displays in less-than-flattering arena lighting, too…cutting through glare and darker areas.
Make your booth visitors feel special. In fact, boldly display the word "Special" and pique their curiosity. Your signage can get the ball rolling even before any initial human contact. But you have to show it prominently with strategically placed Ad Frames and Sign Holders that include action-inducing buzz words like "New Item" or "Discount Best Seller." Give them a reason to buy and let your signage help.
Another approach to entice potential customers? Give them a chance to win something! Add Acrylic Donation/Suggestion Boxes to your booth with additional signage promoting an exciting raffle opportunity. How grand the prize is up to your promotional budget but obviously you want a reward that draws attention. Make it worthwhile. Capture eyes with Sign Holders that point the way to a Suggestion Box filling up with entries and build excitement. The short term nature of trade shows already adds to the urgency and every entry is a potential relationship.
Visitors perusing trade show floors can feel overwhelmed by the grand scale of product displays, so give your layout careful thought. More color and less clutter can be more effective, especially with polished POP Displays and a good booth location. Try to avoid being near the door…people intent on getting in or getting out are not as likely to stop and smell the roses, much less give your company's wares the attention they deserve.
Trade shows are also great places to lay the groundwork for future sales. Rather than closing off your space with a table, create an open environment instead…your own mini-oasis where prospective customers can get out of the crowd and take time to fully explore your displays. Keep your Business Card Holders well-stocked and build future interest and repeat business down the road. Acrylic Sign Holders with Brochure Holder attachments also serve this purpose well. Hook them with an 11" x 14" slick (for example…many dimensions are available for horizontal and vertical display materials), then have brochures available to grab-n-go. PPM also offers Countertop Sign Holders with Business Card Holders for similar dual-functionality in one attractive POP Display.
If 2015's Trade Show schedule is going to be a busy one, packing, shipping, setting up, and tearing down your booth is extra critical because there's more potential for display damage. PPM Sign Holders and Brochure Holders are built to take a beating and still be ready for the next show.
Attention to detail can go a long way toward maximum return on your trade show attendance. Profit potential in such a concentrated amount of time can really give your annual revenue a boost! Show the world what you have to offer with industry leading Ad Frames, POP Displays, Brochure Holders, and Countertop Sign Holders. Be sure your Business Card Holders stay full and jump start the excitement at your booth with a contest or raffle using solid acrylic Donation Boxes to collect names. And remember that screen printing and customization options are also available to make your Trade Show Booth a true success. A PPM Customer Service representative can help and you can also explore your options in our online catalog at www.plasticproductsmfg.com. All the best for a winning trade show campaign in 2015!