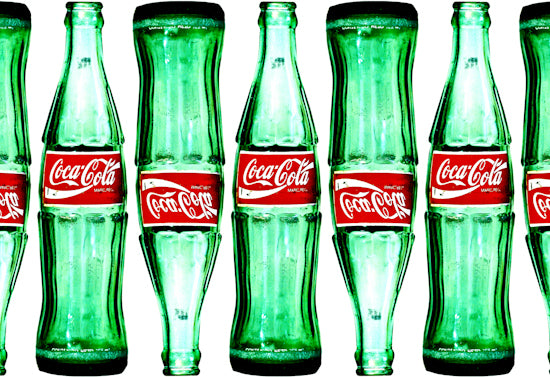 How to Command Attention with Glass Green Poster Holders in your POP Displays
There's a rich tradition in the use of posters that blends history, art, revolutionary marketing tactics, and even the world of collectibles. Consider the larger-than-life movie posters Hollywood studios used so effectively to draw audiences for decades. And those psychedelic rock concert posters from the '60s? Many are worth quite a few dollars now!
Then and now, though, a carefully designed poster is only as effective as its holder. Plastic Products Mfg (PPM) has a tradition of its own in flexible Poster Holder styles that have just been elevated to a whole new level in Glass Green. These Glass Green Poster Holders pay solid tribute to promotions of all sizes and that extends to Wall Certificate Holders as well as Wall Mount Poster Holders reduced as small as 3" x 3".
Let's take that Hollywood movie poster approach and make it apply to large retail outlets and big box stores. How? Ceiling Mount Poster Displays deliver great reach and eye appeal, capturing attention and holding it until your message hits its destination and creates incentive to act. The height advantage in Glass Green Ceiling Mount Poster Holders also helps you reach a wider percentage of your customers at one time regardless of your store's square footage. Like we mentioned once before, effectively using Ceiling Mount POP Displays will have sales looking up…literally…and especially in Glass Green.
Those Wall Mount Displays referred to a moment ago also deliver direct eye contact in a visually stunning way. Ideal for retail use or in professional office environments, Glass Green Wall Mount Poster Holders really get the point across from practically any prominent eye-level wall space. This dynamic new style combines toughness, durability, and impact resistance of traditional thick acrylic with timeless Glass Green aesthetic appeal. PPM offers incredible size ranges both vertically and horizontally to accommodate all your print materials and promotions. These Wall Mount Poster Holders are more than good-looking, too: top and side loading access also makes it easy to switch content quickly.
Glass Green has a visual attraction that's practically hypnotic. Coca Cola used it in bottling to enhance sales years ago. It's a material of choice in home fixtures and vintage decorative items. That tradition of eye-catching charisma also gives Glass Green an element of sophistication in Photo Frames and Wall Certificate Holders, sturdy displays that draw attention and keep it. Want your logo and brand to stand out? Glass Green Poster Holders are your best choice. And the PPM reputation for detail has never been more evident than it is in Glass Green Photo Frames with mounting hooks behind the signage to deliver a perfect view. The spotlight stays on your message or promotion better with hardware hidden in this display style.
You've already spent the advertising dollars to build customer excitement. Or maybe you're about to. Either way, you're driving customers to your door…take the next step and make sure they get the complete picture of all you have to offer. Glass Green Poster Displays add the perfect accent and a view that's crystal clear! If you haven't explored the online catalog yet, please grab a cart because www.plasticproductsmfg.com never closes and products are ready to ship right away!