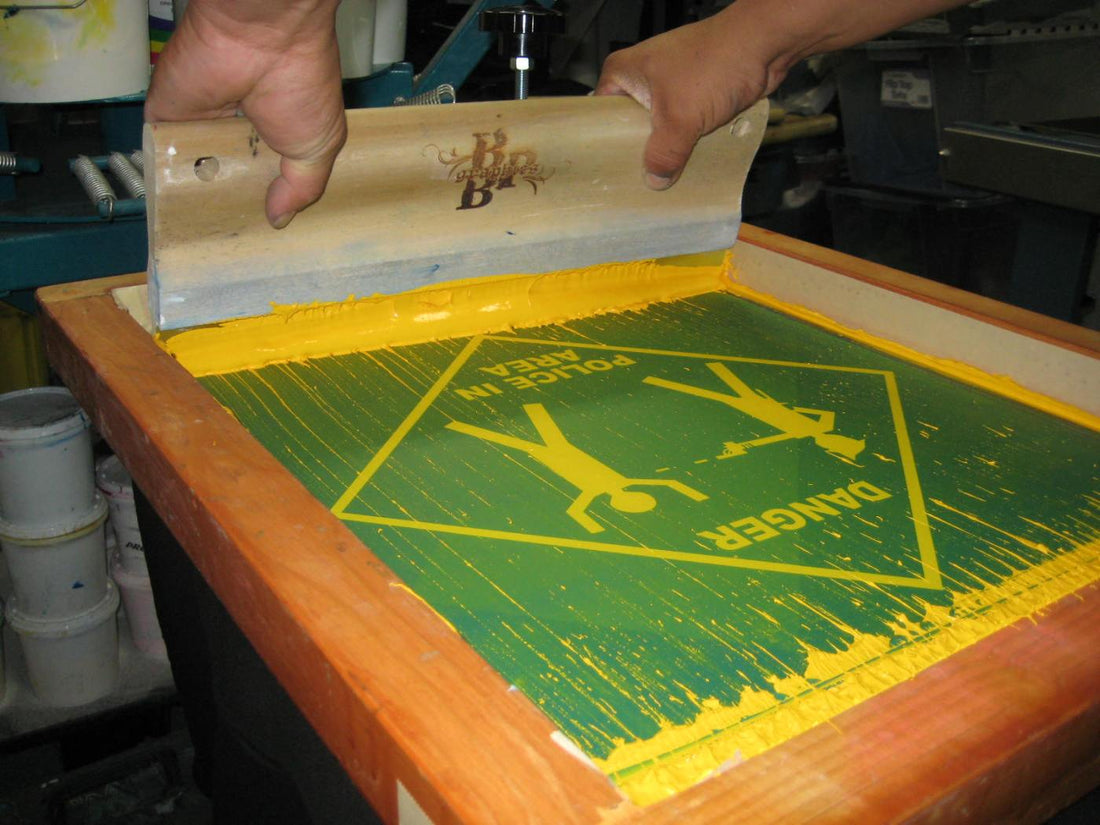 How Silk-Screening Benefits Branding and Enhances your POP Displays
It's no coincidence that the world's most successful brands show their staying power through an iconic logo or some other form of visual brand identification. Just look at the CBS "eye" or BMW's blue-and-white "spinning propeller" logo. Both exemplify how name brand familiarity and logo recognition go hand-in-hand with success and longevity in the marketplace.
It's also a principle that can directly affect your bottom line and the market position you hold versus your competition. In this highly competitive, highly visual business world, marketing is finding ways to capture your eye and awareness…from vehicle wraps to sponsoring the weather segment on your local news. No opportunity should be overlooked, and that includes your Brochure Holders, Sign Holders, and POP Displays in general. Create that recognition and build brand awareness with Custom Imprinting from Plastic Products Mfg (PPM). Trying to set your home hardware/garden center apart from a competitive chain? Want patrons at your restaurant/bar to remember your excellent "Special of the Week?" It's all in your branding.
Silk-Screening is a finely detailed process that originated centuries ago. As a form of custom imprinting and branding, PPM mastered the craft over three decades ago. Today, PPM's made it a relatively simple process…especially from your end. Skilled PPM techs can easily lift logos, text, graphics, and special promotions from an e-file. All you have to do is attach and send via e-mail.
And where, exactly, will imprinting look and work best on your Sign Holders and Brochure Holders? PPM offers over two dozen standard Sign Holder styles and 500 standard sizes, so you have multiple options…especially when you consider that sizes can also be customized. A customer service representative can work with you on design placement for your custom imprinting. Menu Sign Holders can also be silk-screened with your most popular brands. More prime marketing "real estate" on your POP Displays can even be found on the slanted bases of your Sign Holder preference.
Personalized Brochure Holders and Menu Holders give you a highly effective way to create brand awareness whether unveiling a new look or something more nostalgic. PPM's creativity in silk-screened artwork has opened a new dimension in branding beauty for Esther Price Candies and Ruby's Diner. An untold number of eyes have also seen our customized Stella Artois Table Tents. Your customers are already there…the power of suggestive selling with visually enhanced POP Displays only enhances sales and your profit margins.
Something else that's good for profits? You can get excellent price breaks on silk-screening in bulk. If your Sign Holder/Brochure Holder order is for 100 to 249 pieces, for example, you can get a seriously budget-friendly price.
Want a look at our custom imprinted masterpieces? Time to take that next step in brand recognition and promotional awareness? Contact your PPM representative to get the ball rolling. And as always, the best place to shop online is www.plasticproductsmfg.com.