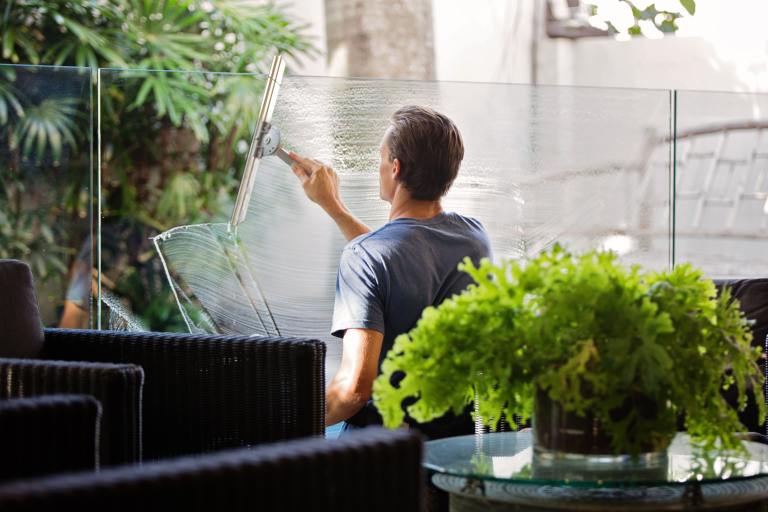 How Cubicle Brochure Holders Can Help Keep You Organized for 2022's National Cleaning Week
This is a traditional time for spring cleaning, and that goes for your workspace. In fact, there's even an official designation for it. National Cleaning Week is March 27th through April 2nd, 2022. Sponsored by the cleaning industry association ISSA, National Cleaning Week is a platform focused on the healthy importance of "positive impact cleaning."
In addition to public health benefits, ISSA and cleaning professionals around the world take National Cleaning Week very seriously. The event not only advocates for the industry but also supports charitable causes and explores educational opportunities. There's even a two-day Virtual Clean Advocacy Summit in the middle of National Cleaning Week!
A clean cubicle and work environment, in general, does more than simply organize stuff. Deep spring cleaning is vital for the public and your personal health, and that also ties directly to the economy in the form of absenteeism. In today's economy with workforce challenges, keeping employees healthy is a must for anyone operating a business.
Of course, getting started is always the first obstacle to hurdle. And organization isn't always a simple matter, either. For those cleaning their cubicles, a Cubicle Brochure Holder becomes a valuable tool. Hanging securely on partition walls, premium thickness Acrylic Brochure Holders help clear desk space and make literature more accessible in its display.
Facing in or out, Cubicle Brochure Holders provide a clear showcase for material in an eye-catching fashion. Just think of each Cubicle File Holder as an interactive way to disseminate valuable information, contact-free…like a self-service mailbox.
Keeping cubicles and workplaces neat covers more than health and worker attendance rates. Prior to COVID, the Harvard Business Review did a study that evaluated efficiency based on "neat versus messy" criteria. Results with 100 test subjects showed that those toiling in neat spaces were more efficient and even worked 1.5 times longer than their counterparts in clutter!