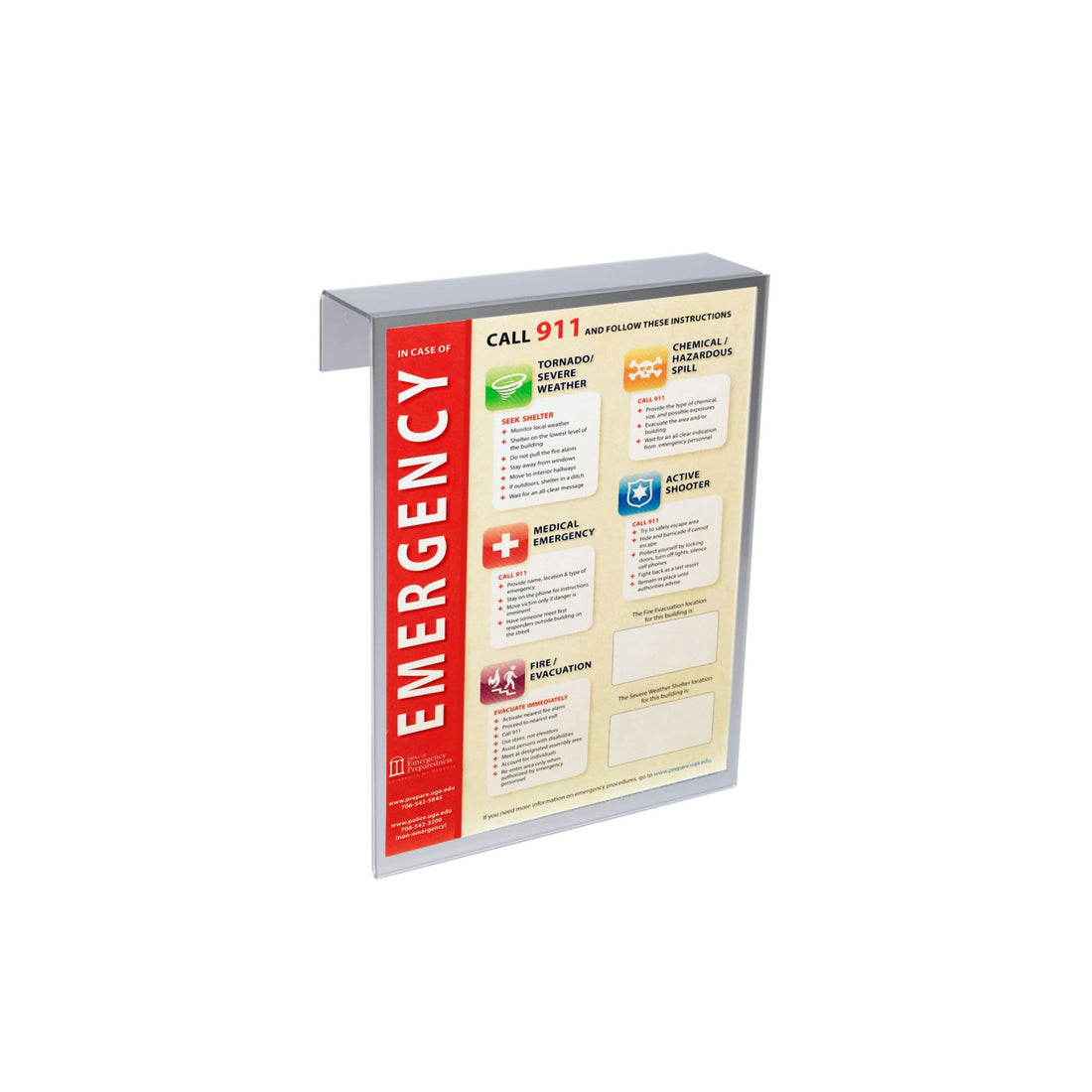 How Acrylic Wall Frames and Cubicle Sign Holders Can Help Keep Your Workspace Safe for June's National Safety Month
June is National Safety Month and sending a clear message about safety practices takes a clear display. Add a nice border accent and the message really gets attention. To help get the point across, we're featuring two distinctive display options with an eye-catching Cubicle Sign Holder and a unique Acrylic Wall Frame with color border options.
This year marks the 26th National Safety Month, begun by the National Safety Council in 1996 to increase awareness of the risks workers face on the job, and how to decrease the rate of workplace injuries. For 2022, the month-long event's focus falls on four weekly topics.
The first week featured presenters and resources related to musculoskeletal disorders and how to prevent them. It's a major concern as musculoskeletal disorders are a leading cause of occupational injuries.
Week two is all about workplace impairment and how to recognize signs of substance abuse. This year's spotlight also emphasizes under-reported forms of workplace impairment…like stress, fatigue, and mental distress.
Injury prevention will also be a key topic, of course. In week three, discussions and activities are geared to highlight methods that curb workplace injuries and fatalities.
Closing out National Safety Month's fourth week is "Slips, Trips, and Falls." This is where new technological advances are featured to reduce all three.
Every workplace is required to post safety notices for compliance purposes. And getting them noticed with style, professionalism, and a little panache only makes their messages more powerful.
Enter the new Bordered Acrylic Wall Frame. It blends a clear acrylic face with bold, contrasting borders in silver or black. Inserts and safety notices slide easily into place and the ability to place Acrylic Wall Frames at eye level for busy foot traffic is a huge plus.
Empty cubicle wall space also presents a canvas for safety displays. Cubicle Sign Holders are ideal for showcasing essential information in polished, premium thickness acrylic.
If you need to upgrade signage displays for safety or any other instructional guidance, the new look of Bordered Acrylic Wall Frames and trusty Cubicle Sign Holders presents two excellent possibilities!