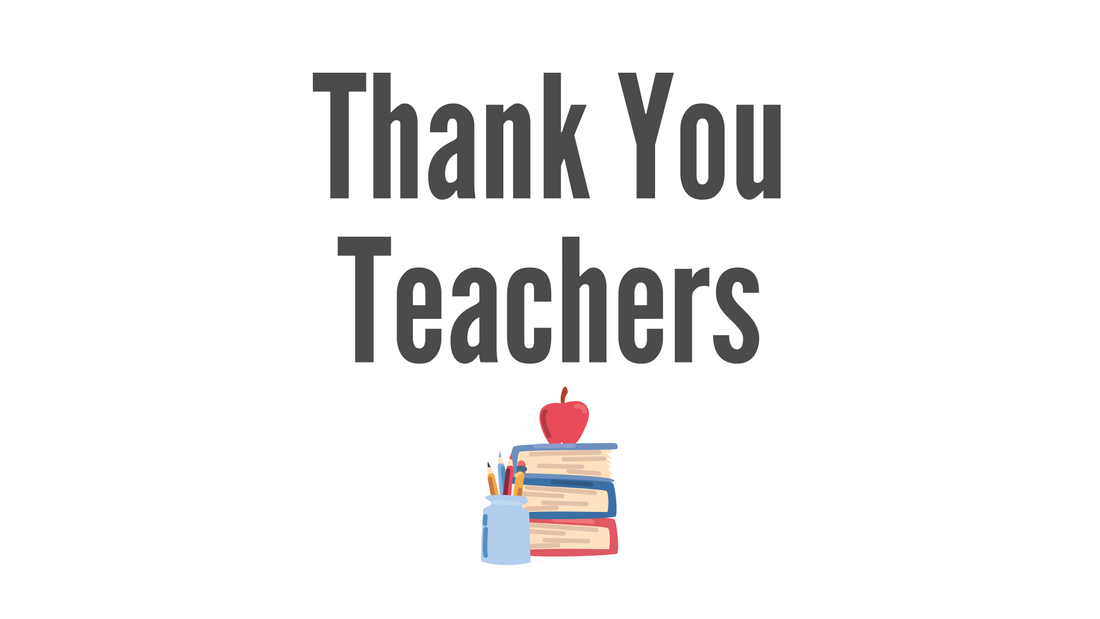 Honoring Teachers with Acrylic Nameplate Holders for National Teacher Appreciation Week
May 1st through 8th is National Teacher Appreciation Week, and Tuesday the 3rd is Teacher Appreciation Day. Both are more deserved than ever after the trying events of the past two years. And even in the best of times, teachers still work long hours, face difficult challenges, and are often underpaid. So be sure to thank those who dedicate themselves so selflessly every day in the classroom!
The National PTA suggests bringing a gift in the form of gift cards, baked goods, or something to decorate the classroom. Or making a donation on the teacher's behalf. Creating printable "thank you" messages can also be a fun, touching tribute.
And speaking of printing, personalized nameplates also make a nice show of gratitude. Add an Acrylic Nameplate Holder to showcase that custom insert and you've created a dynamic "thank you" package. We can even include the perforated card stock for DIY printing!
Add more pop to the display presentation with a prestigious Executive Nameplate Holder. It's a clear, polished look in a distinctive Nameplate Holder, accentuated with stainless steel standoffs.
Premium thickness Acrylic Nameplate Holders deliver aesthetic appeal with long-lasting durability. Elevate the look in Executive Nameplate Holders and you'll get an "A" for Appreciation!
The origin of National Teacher Day can be directly traced to Eleanor Roosevelt and her persuasion of the 81st Congress in 1953. But it was Arkansas school teacher Mattye White Woodridge who first wrote to politicians and education professionals about a designated teacher appreciation day in 1944.
The first private teacher in history dates MUCH further back, though. That would be Confucius, sometime around 561 BC. Ancient Greeks and the Pilgrims of the 1600s also placed a high priority on education.
It's quite possible a teacher made an impact on your life. Maybe that same impact is happening to a child in your family right now. Think about it…and be sure to say thanks.