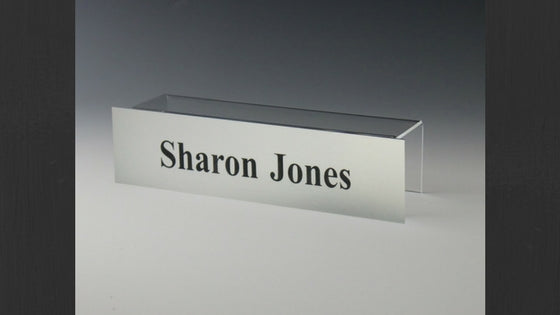 Hanging Out with Cubicle Name Plate Hangers and Business Card Holders for National Hanging Out Day
Sometimes, there's nothing better than hanging out with friends and family, and you might think that's what National Hanging Out Day is about April 19th. While it could still be a good day for a get-together, National Hanging Out Day actually has an entirely different meaning.
Every year on April 19, Project Laundry List works with hundreds of organizations to set aside the day for community encouragement with clothesline laundry drying! According to Project Laundry List, six to ten percent of residential energy consumption comes directly from the dryer. Hence, National Hanging Out Day is dedicated to the financial and environmental benefits of hanging the laundry out to dry!
Anyone can celebrate/participate- weather permitting, of course. New Hampshire-based Project Laundry List encourages everyone to hang out clothes to dry and share pictures at #NationalHangingOutDay. Or maybe it's already in your plans… after all, National Hanging Out Day's been an annual event since 1995!
We have our own kind of celebration idea…indoors. Innovative new designs in Hanging Cubicle Name Plate Hangersand Business Card Holders are just in time for the event.
Style PNHH Acrylic Cubicle Name Plate Hangers are a prime example…a multi-functional display option for all types of office and directional signage in addition to name and title inserts. They hang easily on divider walls, showing your message in clear premium thickness acrylic.
Style CMB10 Hanging Cubicle Business Card Holders are also worth checking out. This beauty has room for TEN SETS of business cards in one sharp looking display that hangs nicely from partition walls, getting attention and inviting interaction.
If you feel so inclined, hang your laundry April 19th for National Hanging Out Day. If you want to make a professional statement in cubicle presentations, hanging acrylic is the way to go, any day of the year. Explore the clear advantages and be sure to measure wall width for an easy fit so your celebration doesn't get ruined!