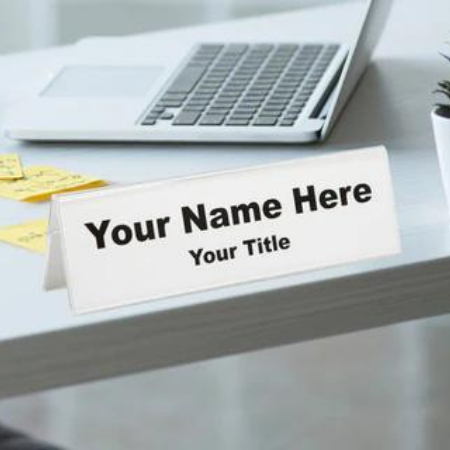 Get Organized for National Clean Off Your Desk Day, January 11th!
Trying to get organized at work for the 2021 new year?  For many, it's one of the easier resolutions to keep. As holiday decorations come down and work routines resume some semblance of normalcy, it's a natural time to focus on buckling down and getting back to work. Spring cleaning comes later, but for now, National Clean Off Your Desk Day on January 11th, reminds us that there's no time like the present for getting it together.
If you believe that a messy desk indicates productivity and a clean desk represents the opposite, here are some numbers from multiple sources including Forbes and Salesopedia that might change your mind.
*1 Full Work Week…average time wasted per worker, looking for misplaced files and materials.
*15% Increase…in work effectiveness without distracting clutter.
*The $120 Cost…to companies for each document lost due to clutter and disorganization.
*400 Times…more bacteria on the average desk than the average toilet!
*2 in 5…people suffer from "Irritable Desk Syndrome."
*77%…feel more productive and relaxed in an uncluttered workspace.
Should the spirit strike, we can help with your office organization tools. Cubicle Brochure Holders do a magnificent job in this regard…and it could also be time to upgrade Desk Name Plate Holders.
Traditional Desk Nameplate Holders have adopted bold new looks for 2020. The Nameplates themselves come in distinctive designs that stand straight, sloped, or slanted back to meet the eye. Dynamic colored border options are also available, creating a standout Desk Name Plate Holder ideal for a clean new look. Framing inserts in black or silver, for example, makes the custom look that much more appealing.
Clearing the clutter gets easier with the right Cubicle Brochure Holders, too. Sturdy, clear acrylic delivers exceptional clarity and visibility, adding aesthetic appeal to function and easy installation…no tools required. Multiple options in dimensions accommodate numerous sizes of literature, mitigating that desk clutter!
Consider the possibilities in acrylic Desk Name Plate Holders and Cubicle Brochure Holders and here's to National Clean Off Your Desk Day…with organization and enhanced productivity for the rest of 2021.