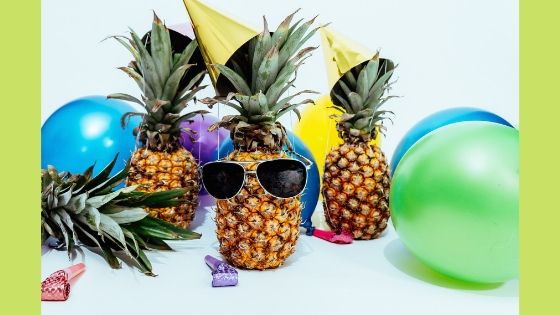 Five Tips for Throwing an EPIC Summer Office Party!
Have you taken a vacation this summer or feel more like summer's passing you by? Maybe you have a fun getaway still to come. But according to a new travel confidence survey by Allianz Global Assistance, 36% of Americans haven't taken a vacation in more than two years! Respondents say they are not traveling this summer either for multiple reasons, including lack of time and/or money.
Whether vacationing or not, a festive, all-inclusive, epic summer office party is a great way to brighten the mood for everyone on-staff and show appreciation for nosing the grindstone.
The key to a successful party is in the theme and what makes it stand out from routine birthday festivities and holiday gatherings. Here are 5 tips for your party plan.
1. Organization and Budget. Once cleared by the boss, figure out how much money's available to spend and where best to delegate it. Colorful decorations can make an office feel more summer-like and outdoor celebrations can be enhanced with illuminating tiki torches. Food and beverage costs are where you're most likely to spend so don't be shy about recruiting help, both with planning and shopping for eats-and-drinks.
2. The Menu. Take it easy on yourself and keep it simple. Lighter summer fare doesn't mean boring and flavorless. Elevate cheese and crackers with Boursin and assorted olives. Goat Cheese and Caramelized Onion Tartlets are easily concocted and something you might also find at the store. Gorgonzola and Cranberry in Puff Pastry, too. Grilling? Marinate skewered flank steak. If your budget includes catering, your caterer likely has tasty summer notions.
3. The Setting. Go tropical, get beachy, and make it colorful! A little imagination can go a long way toward more festive cubicles and workstations.
4. Ice Cream. Everyone's screaming for it this blazing summer. Consider offering gelato and sorbet with strawberries, blueberries, and raspberries. Crushed peanuts are great but be mindful of allergies.
5. Spread the Word! Social media's fine but party notices posted in Cubicle Sign Holders also get a lot of attention. You can even make the display match the party theme!