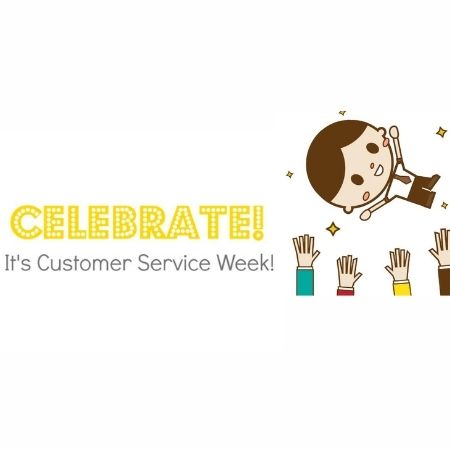 Customer Appreciation Displays and Special October Customer Service Awareness
Did you know that the first week of October is Customer Service Week? For some consumers, customer service is considered forgotten. For smart business operators however, it's a vital line between success and failure, especially for those who rely on repeat customers.
That's why the International Customer Service Association (ICSA), established in 1984, first proclaimed the start of October as an official national event in 1992. It's a time to celebrate "fresh ideas" and "key customer experience players" who make a positive impact with vendor-customer relations.
According to www.customerexperienceinsight.com, Customer Service Week is for specially recognizing "front-line service reps and sales professionals, marketers, customers, support staff and leadership." Of course, the customer part of that equation should also benefit with creative promotions and rewards. Customer Service gifts can apply both internally for deserving team members and as a bonus for customers themselves. At least one company even rolled out a red carpet to replace carpet runners.
Doing something fun for the staff boosts morale and shows genuine care for their efforts. Showing customer appreciation likewise tells valued clientele that they're special, too. Acrylic Sign Holders can be an integral part of associated displays…and acknowledging key personnel with the latest Name Plate Holders is also a good idea!
Kate Nasser, People Skills Coach, lists the 25 Worst Customer Service Stories as negative examples in CSR training. In a nutshell, real-life responses like "it's not our fault you have this problem – it's yours" and "I'm sorry, but that's our policy and I'm not connecting you with my supervisor" are obvious no-nos. One grocery store customer asking about a cinnamon bun sample was reportedly told "that they were very fattening and I could do with losing some weight!"
Nasser focuses on critical CSR training points that relate to "emotional intelligence, customer care attitude, listening skills…and clear communication," not to mention "the perilous effects of procedur-itis." In other words, don't tell good customers you can't make them happy because of policy. A little flexibility, compassion, and common sense can go a long way, good to remember during Customer Service Week, October 1-5!