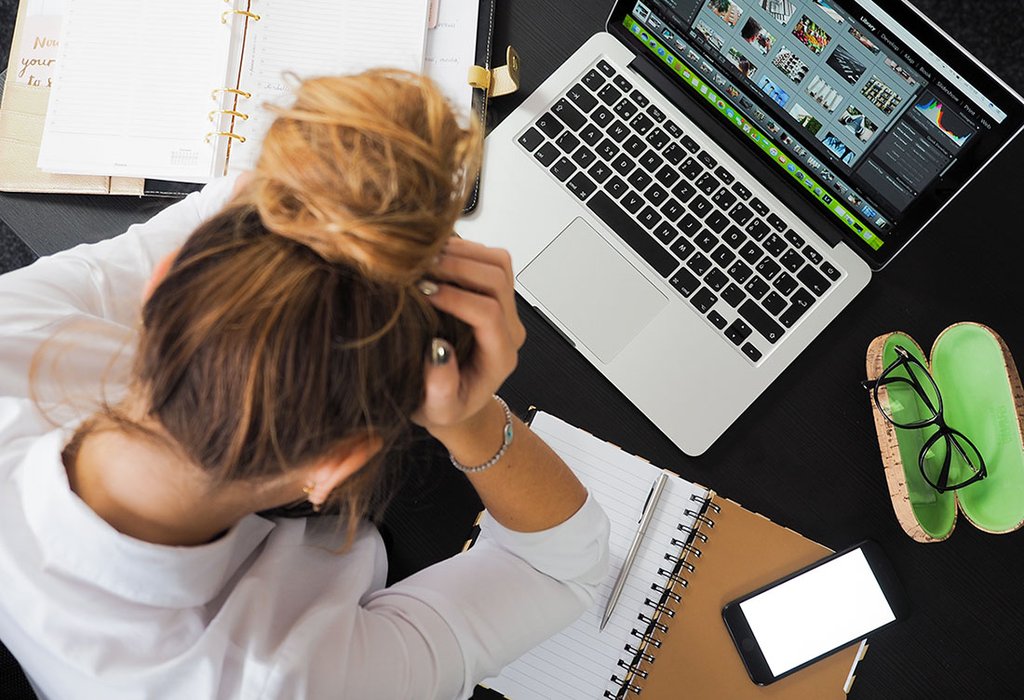 Cubicle Signs and Organization for National Stress Awareness Month
Feeling stressed, nervous, and tense lately? You're not alone. According to the National Institute of Mental Health (NIMH), nearly 20% of U.S. adults suffered from some form of anxiety disorder in the past year. The NIMH points out that not all stress is bad – serving as motivation "to prepare or perform." Long-term stress, however, can be bad for your health…suppressing immune, digestive, and sleep cycles.
April is National Stress Awareness Month and with focus on the subject, its' supporters in the Stress Management Society (SMS) have offered ways to defeat or at least minimize the effects. After all, everyone is susceptible to overwhelming sensations of stress from time to time.  Deadlines, long to-do lists, exams, public speaking…there are many triggers.
As you might expect, exercise tops the list. But don't forget why. That physical exertion pumps endorphins through the brain and lowers stress hormones like cortisol. Taking natural supplements and adding candles, oil diffusers, and calming music are suggested. Keeping caffeine intake to a minimum and maximizing laughter round out the SMS Top 5.
The NIMH has an additional suggestion: try a relaxing activity like meditation, yoga, or tai chi as a stress coping mechanism. Consider your daily work environment, too. Clutter can add to stress as a daily reminder of being overwhelmed. Not to mention the anxiety caused by inability to find pertinent materials in timely fashion.
That's where cubicle/work space organization can be a significant factor in stress relief. Spring cleaning and organization can deliver a sense of relief and we have a suggestion you might find helpful.
Acrylic Cubicle Sign Holders with distinctive Borders and Cubicle Brochure Holders give you a little elbow room and make eye-appealing showcases. Designed to fit securely on partitions with no tools or installation fuss, you can also make a statement using Cubicle Sign Frames as a way to highlight special promotion/event literature.
The SMS says you can use #NationalStressAwarenessMonth or #StressAwarenessMonth to post on social media in April. If you don't, remember to relax anyway!