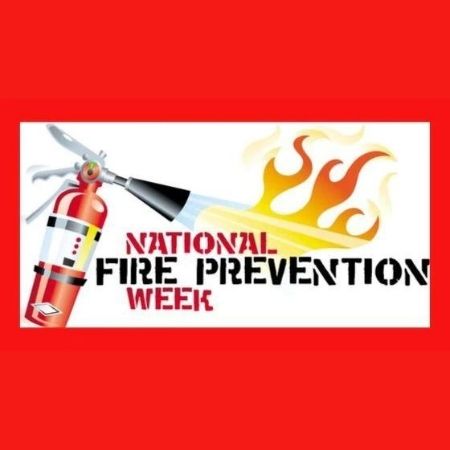 Cubicle Sign Holders and Fire Prevention Week, Oct 6-12
Did you know that a typical home fire leaves just one to two minutes to escape once the alarm sounds? This rather scary statistic comes directly from the National Fire Protection Association (NFPA) and makes a perfect segue to the theme of the NFPA's Fire Prevention Week campaign, October 6th through the 12th.
The theme for 2019 is "Not Every Hero Wears a Cape. Plan and Practice Your Escape!" In other words, planning and practicing a smart fire escape plan with your family can help make the most of that limited time, getting out to safety and making each member their own kind of hero.
Planning a smart fire escape plan in the workplace can be a little trickier. We all remember orchestrated school fire drills but, chances are, you don't likely have them at work. This is where signage needs to be prominently displayed with the highest visibility possible. Laws and building codes require clearly marked fire exits, and proper usage of Sign Holders can provide a valuable assist in case disaster strikes.
New Cubicle Sign Holders can indeed play a part in your own observance of Fire Prevention Week. Style CSHL Cubicle Sign Holders/Sign Frames are ideal for displaying emergency signage, instructions, and directional guidance. At 8-1/2" x 11", premium thickness acrylic at eye level delivers the message with exceptional clarity.
Another alternative? Dynamic colored borders that accentuate vital information and draw the eye. Take a look at Black Border and Silver Border Cubicle Sign Frames, for example. They're a can't-miss with passing foot traffic.
The NFPA has several family tips for Fire Prevention Week, like planning escape routes, designating an outside rendezvous point, testing smoke alarms, and practicing home fire drills. The public observance of Fire Prevention Week goes back to 1922 and was formally proclaimed by President Calvin Coolidge in 1925, making it the nation's longest running public health observance. The week of October 9th was chosen to honor the Great Chicago Fire of October 8, 1871.
At home or at work with the assistance of Sign Holder displays, be sure your fire escape plan is firmly in mind!