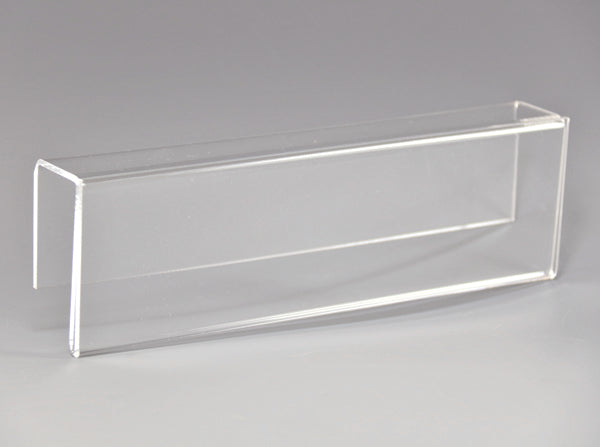 Cubicle Nameplate Holders to Show Who's Who this Holiday Season
Times are changing in the office space world. A lot of names and faces will come into prominence as government, businesses, and organizations alike attempt to mold and define their images, identities, and missions.  With social distancing in place, cubicles and partitions are critical in the workplace. That's why demand is high for cubicle nameplate holders, the ideally transparent way to display name and title inserts over partitions and wall dividers in any type of office venue!
Ready or not, changes are coming and with them, many details that can't be overlooked.  Office managers, coordinators, and planners in all capacities and titles are in acquisition mode for 2021 supplies.  Many have taken notice of Plastic Products Mfg's newest Name Plate Holder lines. They're designed to fit perfectly over glass partitions, cubicles, and wall dividers with easy installation and only gravity required to hold it in place.  Plus, inserts get an amazing spotlight in these polished, crystal clear nameplate holders.
Partition Name Plate Holders give you a clear acrylic alternative and modern look for a new year ahead, new attitude, and new décor.  They're constructed with Plastic Products Mfg's legendary toughness to maintain its high visual acuity standards under any circumstances.  In professional office environments, cubicle and partition nameplate holders are a must-have.
Are you ready to tackle the challenges of 2021 with spirit and optimism?  When considering the possibilities, don't neglect those smaller details and everything you need to grow the right way.  That includes acrylic nameplate holders.  Remember, measurements of "depth" are equal to the width of your cubicle and partition walls…and if you don't find the exact specs you're looking for online, just ask.  Custom sizes are available by request on minimum orders.