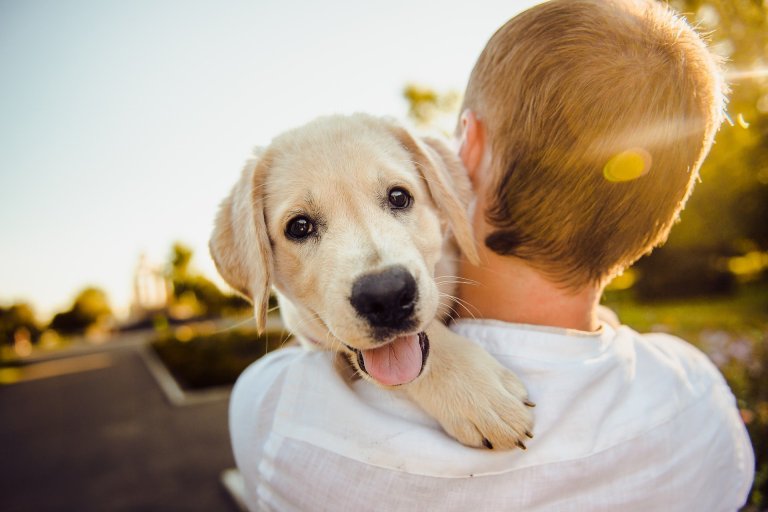 Celebrate National Love Your Pet Day with Cubicle Sign Holders
Did you know that more than 63 million American homes have a dog, and over 42 million have at least one cat? Birds are big, too. More than 5.7 million birds are pets in the United States. This is a pet loving nation indeed, and the numbers are at all-time highs!
To celebrate, February 20th is designated National Love Your Pet Day, a holiday where pet lovers everywhere focus on their animal companions just a little more than usual. Recommendations include a special treat, extra-long walk, added affection and TLC. Maybe a few extra brush strokes. It's also a good time to get vaccinations updated.
You can make your own "Love Your Pet Day" dedication with class and style, right in the office. The perfect display for kitty and puppy photos? Cubicle Sign Holders and Cubicle Acrylic Photo Frames show off Fluffy and Fido at their finest! These eye-catching Cubicle Sign Holders and Photo Frames easily slide into place on partition walls, and photo inserts also get in display position quickly.
Another cool display idea involves a combination Cubicle Name Plate AND Sign Holder…a real attention-getter!
This Cubicle Combination Name Plate/Sign Holder elevates the pet honor, literally! And when it's time to swap photos for event announcements and special promotions, inserts are easy to replace. Name and title plates are also simple to change as personnel shifts. The combination makes an ideal way to draw favorable attention.
To honor cat and dog aficionados, here are two more tidbits of trivia. The Ragdoll is the most popular cat breed in the U.S., according to the 2020 Cat Fancier's Association. Ragdolls outrank the Exotic Shorthair, British Shorthair, Persian, and Maine Coon. The most popular dog? The American Kennel Club has listed the Labrador Retriever number one…30 years in a row!