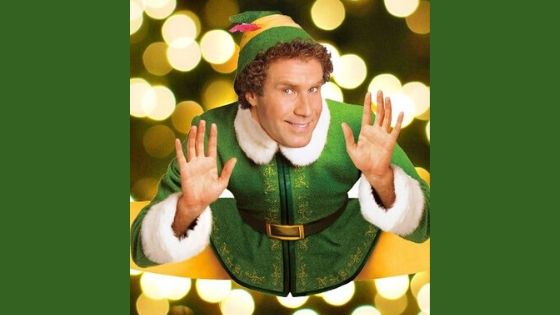 Celebrate Answer the Telephone like "Buddy the Elf Day", December 18
It's the most anticipated day of the year…a day of joy, peace, and happiness. Christmas? Thanksgiving? Valentine's Day? No, it's National Answer the Telephone like "Buddy the Elf" Day!
In case you missed the joke, "Buddy" is a character played by Will Ferrell in the 2003 movie Elf. The holiday comedy was a box office hit and, according to Elf's IMDb storyline, revolved around Buddy's return to human society as a 30-year old man who has lived his entire life up to that point as one of Santa's elves. Life in New York City being decidedly different territory throws everyday challenges at bewildered but well-meaning Buddy, like answering phones.
To honor this special day, December 18th, one only needs to accomplish a simple task…and if you know the scene in the movie, you know what's coming. A phone rings and you answer "(Insert your Name) the Elf, what's your favorite color?" The event also has a social media following at #AnswerThePhoneLikeBuddyTheElfDay.
This year, there's a new wrinkle to the festivities that lends itself perfectly to the optics: "_______________ the Elf" name inserts in Clear Acrylic Name Plate Holders! Every Elf station in any office has potential. Desktops, cubicles, partitions, walls, and countertops all make ideal platforms.
Desk Name Plate Holders really add a festive flair to Buddy-like Elf inserts with silver and black border options. Cubicle Name Plates also feature colored borders in silver, black, bronze, and white. All deliver a crystal-clear view in stunning acrylic with polished edges.
Perforated card stock is also included free on select orders so you can print your own "_____ the Elf" inserts and save some green this holiday season. As for Name Plate borders and your color options? Just ask "what's your favorite color?"