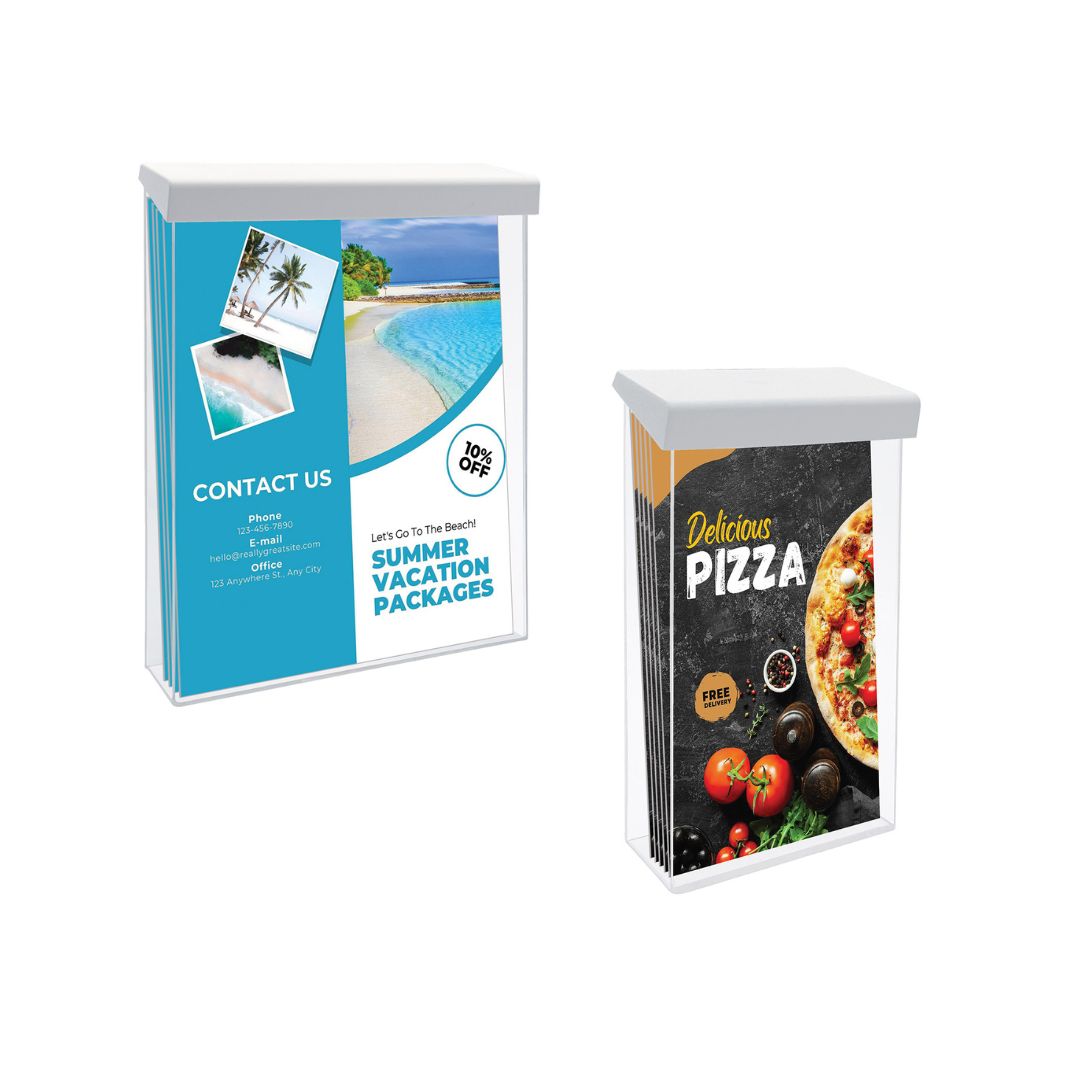 Beat the Heat with Our Outdoor Literature Holders
Hot enough for you? Beat the heat with our Outdoor Literature Holders! They're strong enough to withstand summer conditions and versatile enough to hold a variety of sizes and styles in brochures and promotional/informational literature. Outdoor Brochure Holders and Literature Holders keep your printed materials well protected, too.
There's no time to waste getting them mounted though. Summer's going fast and there's only a limited window of opportunity to grab attention from outdoor passersby.
Consider the possibilities. Outdoor Literature Holders are highly visible and effective in residential and commercial real estate, and at office centers and special events. These eye-catching displays invite passing foot traffic to, for example, learn more about a piece of property for sale. Outdoor Brochure Holders are also ideal for parks, museums, and hiking trails. Printed materials stay safe from harsh elements and draw attention with dynamic appeal.
What makes these sturdy Outdoor Brochure Boxes and Literature Holders so well-suited for the weather? Proprietary premium-thickness acrylic has been incorporated into the design. The clear acrylic showcases pamphlets, brochures, and literature, 4-1/2" to 8-3/4" wide and a foot high – great options for Single Pocket tri-fold leaflets up to Wide-Pocket magazine size.
Either way, a slanted white lid makes water run off harmlessly, keeping wet conditions outside while the Literature Holder's valuable contents stay dry and safe inside. And to make life a little more convenient, two wood screws are included with the larger Outdoor Brochure Holder. That helps make it easy to mount and use, straight out of the box upon delivery.
Speaking of delivery, the best way to get yours sooner than later is to order right away. Demand is high and Outdoor Literature Holders are flying out the door! Lock in yours now and don't miss daily opportunities to capture a summer audience!