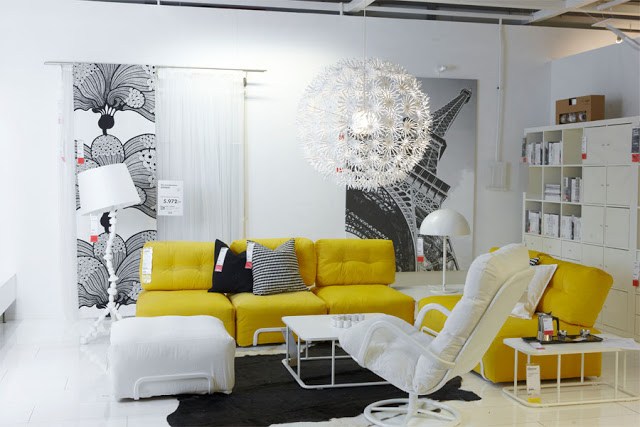 Baby Boomers vs. Millennials: Talking 'Bout My Generation of Furniture Buyers
For decades, Baby Boomers have been the dominant spending force in American consumer culture.  But today the tide has turned to the next generation of retail shoppers as the Millennial dollar flexes its muscle more every economic cycle.  With it comes a shift in marketing and how to make sure you're delivering the proper "pizzazz" to your product lines.  As the campaign season shows us, no one can underestimate the power of a well-timed twitter feed…or, for that matter, what you share via Facebook on Throwback Thursday.
Furniture sales make a prime example, and a well-executed social media presence with special offers and appeals can help build a loyal following in this age group.  You can bet that same loyal following will also use online channels to spread the word like wildfire…a huge advantage in building new customers.
It's all in the presentation, whether online or in-store with acrylic Point-of-Purchase (POP) Displays.  But first, here are the numbers you should know to fully understand the potential.  Millennials represent the population born between 1980 and 2000 – the largest population segment of over 79 billion people.
According to DataMentors, this group has purchasing power over $170 billion a year…with furniture being one of the hottest commercial segments.  Plus, those Baby Boomers are increasingly downsizing homes while Millennials furnish homes of their own.  That's double opportunity: Baby Boomers still spend the larger percentage of dollars but Millennials now represent a larger number of households making furniture purchases.
DataMentors quotes a survey from Furniture Today's Consumer Buying Trends, stating that 37% of all furniture and bedding purchases are made by Millennials.  That number's expected to increase as this demographic also grows in home ownership.  In fact, this same study points out that furniture spending among Millennials themselves grew 142.1% from 2012 to 2014!  Obviously, the potential's great.
So embrace the future and think about the different avenues in not only how you market furniture, but also in the audience you want to take action.  Sure, it's vital to create buzz and grab visual attention online.  Capturing eyes once inside the store is just as crucial and that's why it's also important to keep those Point-of-Purchase (POP) Displays sharp and focused.  Remember, acrylic Sign Holders and Poster Holders never go out of style.  It's what Millennials might call Retro on Throwback Thursday!