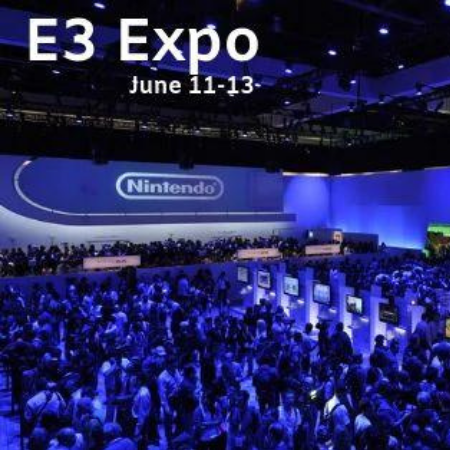 All the Sign Holders point to E3 2019 for the Throne of Gaming!
"3 days of innovative new technologies and never-before-seen products." That's how the E3 2019 Expo is being billed by its host, the Entertainment Software Association (ESA). E3 is big with computer and video game companies, industry analysts, and gamers alike…and tens of thousands of the best and brightest from more than 100 countries are expected to converge on this year's Expo at the Los Angeles Convention Center, June 11th through 13th.
Calling the Electronic Entertainment Expo the world's largest annual video game industry trade show is not just a boastful claim, either. According to CNET, highly anticipated announcements are expected from heavy hitters like Microsoft, Nintendo, Electronic Arts, Ubisoft, and Square Enix.
"Visual spectacles" years in the making are among the big-name titles that will leave gamers salivating. Microsoft will unleash the epic Halo Infinite and EA is expected to unveil Star Wars Jedi: Fallen Order. Doom Eternal is Bethesda's new entry in the shoot-em-up market and sci-fi fans will geek out over CD Project Red's Cyberpunk 2077.
Nintendo's also getting into the game with Pokemon Sword and Shield while seafarers engage with Ubisoft's Skull and Bones.
CNET says that 2019's most anticipated game is actually a new take on a game that nearly caused a frenzy four years ago. In 2015 at a Sony press conference, the mere mention of Square's Final Fantasy VII Remake apparently made some in the crowd "hysterical" and some were even said to have been "brought to tears." Say what you will, gamers are indeed passionate.
And don't think of video gaming as merely a pastime…or worse, a waste of time.
Professional competitors are piling up hundreds of thousands of dollars, even millions in individual winnings. The highest ranked American is 9th worldwide, checking in at $3,038,000+. Video game realism is also gaining acceptance in actual military training.
If you plan to attend E3 2019, be sure to look for the signage and make your way to the Throne of Games…and when you have a big product launch announcement of your own, showcase it E3-style in clear Acrylic Sign Holders.