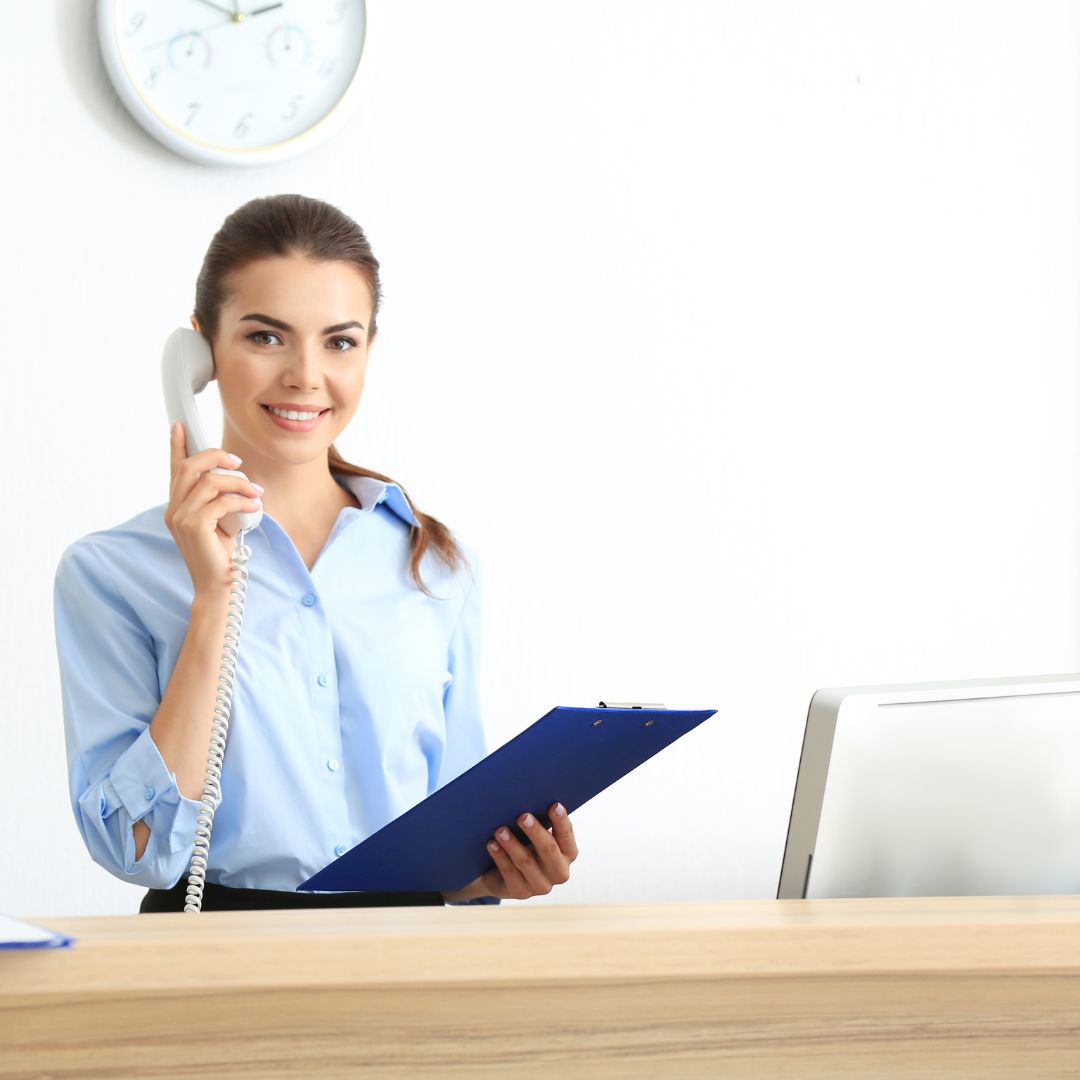 Acrylic Displays Highlight National Receptionists Day
May 10th is officially National Receptionists Day, and there's no better time to pay tribute to these vital, dedicated workers. Receptionists often juggle multiple duties and serve as the front line when greeting the public, on the phone, and in-person. They greet customers, juggle appointments, answer calls, and perform admin tasks, all with a cheery disposition. 
Receptionists are often underappreciated, too…and this designated day to honor them is well-deserved.
One way to show appreciation? If a receptionist greets the public, reception areas and counters also deserve a professional appearance. What image does the public see when they walk through your doors? While bestowing gifts and a nice lunch upon the person, consider upgrading the space as well - with new Acrylic Name Plate Holders, Literature Holders, and Sign Frames with Business Card Pockets.
Acrylic Name Plate Holders present a polished way to showcase the individual. The crystal clarity gives the traditional nameplate an added touch of sophistication. Shine the spotlight on your receptionist with a classy name/title insert in a stylish Acrylic Name Plate Holder.
Counter areas, lobbies, and reception spaces are also ideal focal points for Literature Holders. You can get the clear acrylic branded with your colors and logo to stand out even more. Multiple sizes are available to accommodate your literature and make sure it gets into the right hands.
Sign Frames/Sign Holders with Business Card Pockets are also real eye-catchers. They come in a variety of sizes and styles, inviting passing foot traffic to stop, absorb the message, and grab a card. Clear acrylic combines function and style here.
Now that we've outlined a few ideas for National Receptionists Day, here are a couple of fun facts. Did you know the actual term "receptionist" goes all the way back to 1850? Also, the world's first receptionist training school opened in New York City. That was 1941.
Be sure to show your gratitude…a productive workplace depends on your reliable receptionist!