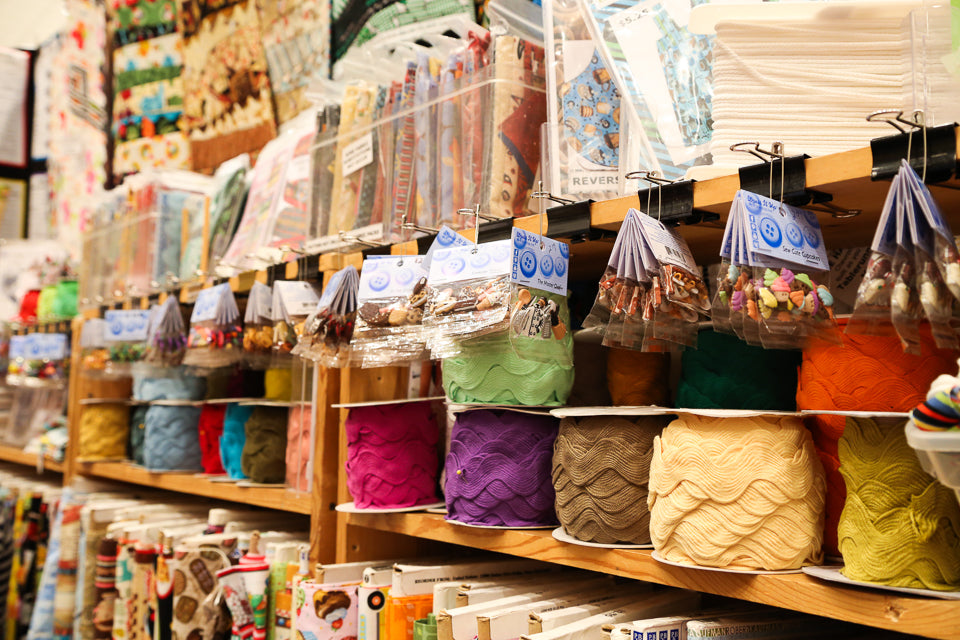 Acrylic Caddies and The Road to California's Quilter's Conference and Showcase
"The Road to California 2020" carries special meaning in the world of Quilting. That's because "The Road" leads to the Ontario Convention Center for the 25thQuilter's Conference and Showcase, January 23rd through 26th. It's a huge draw and focuses as much on classes for eager Quilters as it does on the incredible exhibits and displays.
It's no surprise, really. Quilting maintains a high level of popularity. The "My Hobby is Quilting" Facebook Group alone has nearly 73,000 members. Quilters do find a strong community with other enthusiasts, which only adds to the popularity of Quilting in the first place.
Quilting takes imagination and dedication. It also requires a lot of materials, supplies, fabrics, and specialized tools. There are bobbins, threaders, snippers, and needle pullers. The number of tools on hand at any one time for a Quilter can seem to some as complex as surgery.
Like a surgeon's table, the organization of tools is a must for Quilters, Sewers, and Hobbyists alike. Enter the Acrylic Quilter's Caddy, ideal for "Stitch and Sew" Organizers. These clear Acrylic Caddies deliver exceptional storage solutions for needles, thread, beads, stamps, make-up, and other crafting tools. Multiple slots and drawers keep supplies neat and tidy, and the transparency makes it easy to quickly locate them.
Acrylic can be easily custom sized and designed to accommodate a variety of sewing and crafting needs. Your Caddy can be geared as a Bobbin and Thread Organizer…a Cone, Serger, & Large Spool Organizer…or as Multi-Cube Thread Holders. Handles make portability easy, too.
As for the Quilter's Conference in Ontario, busy Quilters will be choosing from dozens of classes and hobnobbing with some 250 vendors. The displays are broken down into categories like Applique Wall, Pictorial, Human Image, Nature Scape, Animal, and Abstract.