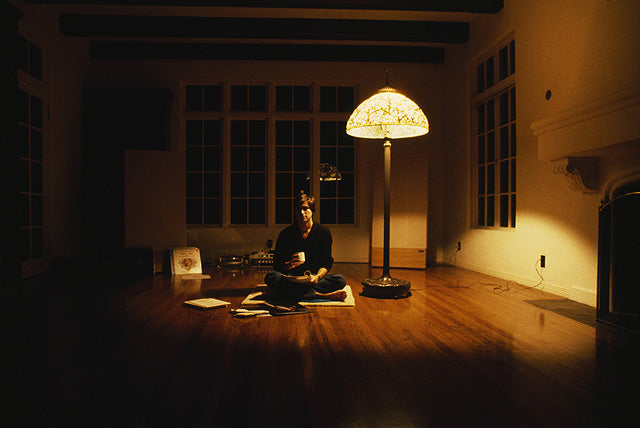 Throwback Thursday, Steve Jobs, and Furniture POP Displays: Connect the Dots
Apple's new headquarters in Cupertino, CA opens in 2017.  Known as "The Spaceship," this new tech facility will showcase the influence of Steve Jobs in multiple ways, including the furniture.  Jobs' philosophy in that area was "less is more," and The Spaceship captures that "Throwback Thursday" attitude in tribute to the perfectionist and visionary Apple founder.
Jobs' minimalist approach to furnishing also applied to the Los Gatos home he shared with his wife Lauren and their children.  A great deal of thought and analysis went into the couple's theory of the function of furniture, like the purpose of a sofa.  But like any couple or individual, visual appeal counts when shopping for the perfect pieces.  And even the Jobs family didn't have online shopping to help them back in the early '80s.
Just as it was then, furniture retailers today need the right kind of Point-of-Purchase (POP) Displays to showcase their finest pieces.  Even geniuses need visual guidance, especially when shopping the showroom floor.  Nothing shines a brighter light on furniture sales than crystal clear acrylic Sign Holders, Poster Holders, and Literature Displays.  In a way, this direct form of advertising is also a sort of "Throwback Thursday"…and will continue to be, especially now at the height of furniture sales season.
But how much time and effort are customers actually putting into selecting a new sofa or mattress?  According to the Sleep Better Council (http://www.bettersleep.org), one of their six recommended steps involves choosing the right store.  If you're a businessperson, you of course hope that your location is the chosen one.  And once that customer walks through the door, that's where the visual acuity of acrylic displays serves as the ideal sales assistant!
Granted, most furniture shoppers likely aren't taking the same approach as Steve Jobs once did.  But whether for one eclectic piece or a houseful in the latest trends, seeing is believing!  And who knows?  You might even inspire someone through acrylic displays to decorate in their own Throwback Thursday motif!