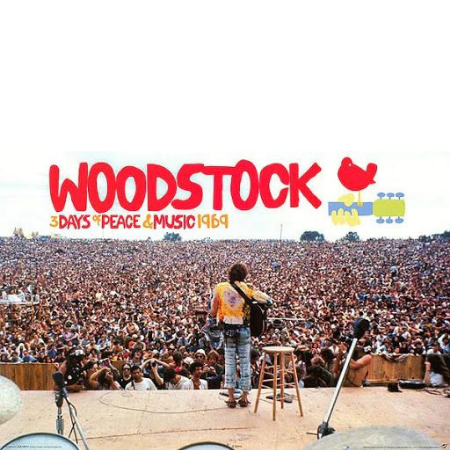 Poster Displays in retail success, politics, and rock-n-roll!
     As long as there have been campaigns, posters have been there to promote them.At this writing, a presidential election was just weeks ago and if you take a look back at America's history of elections, you can see some pretty interesting campaign posters.Like the one showing Ulysses S. Grant with his running mate Henry Wilson both wearing aprons and a ribbon overhead bearing the words "The Workingman's Banner."
   In the heyday of Woodstock, promotional postersfor rock concerts became an art form of their own and are now collectibles.A poster promoting a 1966 Grateful Dead concert at the Avalon Ballroom in San Francisco can be yours for a mere $1500 if you play your cards right.  From George Washington to The Who, the inventive use of posters has become part of Americana, carving a special niche in history, advertising, art, history, and politics.
     Aside from the world of politics and the rock-n-roll domain, posters most definitely have an effective place in retail sales, too.James Mascia, a contributing writer to eHow Money, discussed the benefits of poster displays and their place in a world of advertising medium like television, the internet, social media, and other avenues retailers frequently use.Mascia argues that posters "have a great many benefits that are comparable to their high-tech counterparts" and that they "can lead to more customers than modern media-based advertising alone."
     The simple fact of the matter, as you'd likely predict, is sheer cost-effectiveness.A 30-second TV spot, as Mascia points out, can run from $250,000 to $400,000.Ad clicks on the internet can run from 50 cents to $2 each per customer, and those can add up in a hurry.But with the initial cost of a poster running just $1 to $40, it will be viewed potentially hundreds if not thousands of times.Here, Mascia stresses placement of poster display…and this is our area of expertise.
     First, it's all in the location, location, location.  Wall Mount Poster Holders can really help turn merchandise into super sellers. Having a great range of both vertical and horizontal sizes offers all kinds of opportunities…not just dependent on the size of your poster but also on the physical space of your holder placement. Vertically and horizontally, matching wall space with the most heavy foot traffic will get maximum impact from your poster holder and your merchandising promotions.These crystal clear plastic displays are also tough as nails, durable and impact resistant for a long life.A terrific value to be sure, and they mount to the wall easily with screws.
     There are other ways that have the world of poster holders looking up…literally!When wall space is at a premium or excessive shelving in a store layout has customer's eyes a little more pre-occupied, promotional material can still be highlighted using Ceiling Mount Poster Holders.  Who says posters have to be confined to the wall?Retailers are finding ceiling mountable poster displays a unique, effective form of promotion.You can really get creative with their usage, too, because sizes range from 11" wide x 14" high, up to 48" x 18" with many, many other combinations in between.Sales are definitely looking up, and they hang easily with S hooks.         
     There's one more type of poster holder to tell you about, an excellent choice especially if you have an entire suite of products to promote.Or to announce an event – a throwback to the old rock-n-roll concert days in a way.Regardless of the event however, Wall Mount Poster Displays are truly classy looking, adding a nice enhancement to your setting while building awareness at the same time.With mounting brackets that are hidden from view, this particular wall mount poster holder is available in so many sizes, you'll be able to get outstanding results and make a really positive impact on a large audience.You're giving customers mass appeal in a most affordable poster display with vertical sizes from 18" x 22" to 20" x 30" or horizontally from 24" x 18" to 48" x 18"…you can't go wrong! 
     One more important point James Mascia pointed out."While TV and internet advertising can be geared toward your potential audience, there is no guarantee that the specific people you are trying to target will be the ones who will see it."When you have quality poster displays in prime wall and ceiling positions showing your top promotions and events, you can target a more specific demographic and get immediate results.And the best part of it all?We can help you get it accomplished very economically…a great return on your investment!The Poster Display tradition is alive and well…very well! 
Visit http://www.plasticproductsmfg.com for additional information