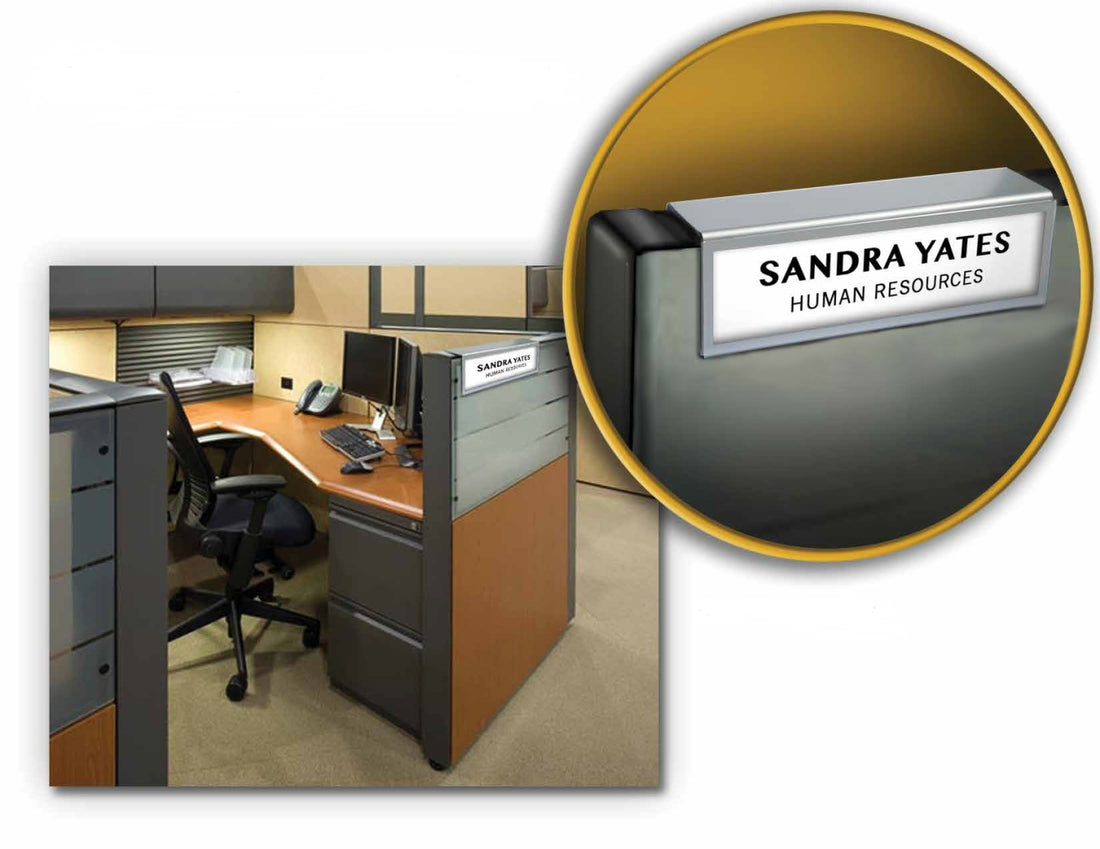 Colored-Border Name Plate Holders and the 2017 Football Season
Football's officially kicked off the 2017 season and fans are rejoicing as dedicated die-hards get to know new names on their favorite teams.  If you watched HBO's Hard Knocks: Training Camp with the Tampa Bay Buccaneers, you might have noticed the ornate name plates above player lockers.
If you're considering adding new names to your roster and feeling the spirit of the season, you're a perfect candidate for Plastic Products Mfg.'s inspiring new Cubicle Name Plates in black, silver, white, gold, and bronze!
Like the unveiling of a new team uniform, this new Cubicle Name Plate Holder delivers visual impact and grabs the eye with powerful aesthetic appeal.  Its' polished, premium thickness .092 acrylic delivers the kind of toughness you expect from a first round draft pick.  Add the dynamic colored borders and you have an ideal combination for a commanding look.
Of course, good players come in all sizes.  So does Style PNH cubicle name plate holder.  Plastic Products Mfg can bulk them up or streamline sizes to your specifications.
Versatility is also a key part of a winning formula.  Balancing a strong air attack with a healthy ground game usually gets you in the end zone.  Similarly, Style PNH colored-border name plate holder is the right play for cubicles. Touchdown!
Some new names to watch this year?  Check out rookie Running Backs like the Vikings' Dalvin Cook, Christian McCaffrey of the Panthers, and the diminutive 5' 6" Tarik Cohen of the Chicago Bears.   And while you watch these new stars, think about the spotlight on your own starting lineup.  Introductions in silver, black, and gold make an awesome impression…like Raiders and Saints!