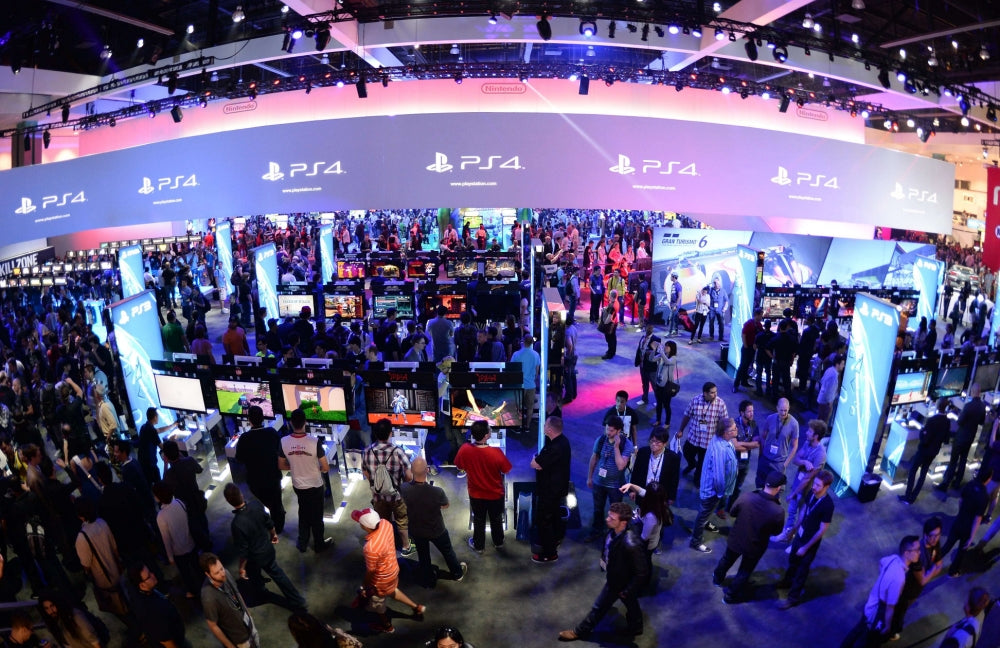 Acrylic Displays Shine on Video Game Product Launches at E3 in June!
Headed to LA for E3 this June, the world's premier event for the video gaming industry? This widely attended event is an annual showcase for new product launches and "ground-breaking technology," according to www.e3expo.com. With video game technology, popularity, and sales booming, E3 will connect tens of thousands of "the best, brightest, and most innovative in the interactive entertainment industry."
If you're in the business or merely curious to attend, mark your calendar for June 12-14 at the Los Angeles Convention Center. If you ARE in the video game industry, you'll be glad to know that market value has been on the rise significantly since 2012. According to Statista, the market was worth an estimated $16.97 billion (USD) in 2015 and will reach $20.28 billion by 2020!
Whether player or provider, here's another interesting finding: monthly time spent per capita with a game console in the United States from the 2nd quarter of 2014 to the 1st quarter of 2017 grew from 22 hours, 16 minutes to 29 hours, 27 minutes. Think about that. Per capita, that's nothing to ignore!
As for this year's E3 Expo, attendees will find that video gaming goes far beyond stereotypes that it's primarily a source of teenage distraction. For instance, researchers at the University of Pittsburgh School of Medicine have found that the narrative video game "Night Shift," which focuses on treating patients with severe injuries, better prepares doctors for trauma triage than traditional text-based learning (ESA Newsletter, January 2018).
Leading edge, never-before-seen products will be in the spotlight for a myriad of applications at E3, on display for fans and vendors alike from around the world. If you're among those displaying, be sure to stand out with a look that accentuates the futuristic atmosphere. New Swivel Base Sign Holders, Magnetic Slant Back Sign Holders, and Double-Sided Sign Holders on Oval Bases deliver eye-catching, crystal-clear results!